Hip Procedures
Hip Replacements
Total Hip Replacement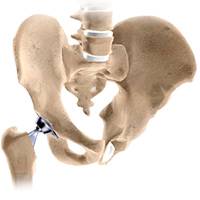 Total hip replacement is a surgical procedure in which the damaged cartilage and bone is removed from the hip joint and replaced with artificial components. The hip joint is one of the body's largest weight-bearing joints, located between the thigh bone (femur) and the pelvis (acetabulum). It is a ball and socket joint in which the head of the femur is the ball and the pelvic acetabulum forms the socket. The joint surface is covered by a smooth articular cartilage which acts as a cushion and enables smooth movements of the joint.
Anterior Hip Replacement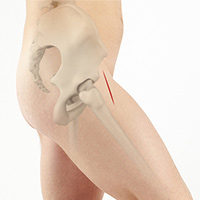 Total joint replacement surgery is one of the most advanced successful procedures in patients dealing with severe hip and knee pain. The goal of the surgery is to relieve pain and restore the normal functioning of the joint and help patient resume normal activities.
Revision Hip Replacement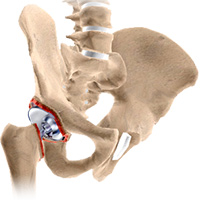 Revision hip replacement is a complex surgical procedure in which all or part of a previously implanted hip-joint is replaced with a new artificial hip-joint. Total hip replacement surgery is an option to relieve severe arthritis pain that limits your daily activities.
Hip Joint Reconstruction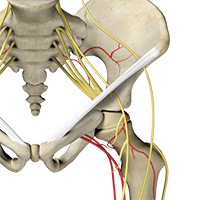 A joint is formed by the articulation of two or more bones. The articulating surfaces of the bones in a joint are covered with smooth, shiny, white connective tissue called cartilage that reduces friction. The joints are surrounded by ligaments which are strong rope like structures that hold the different bones of the joint together, allowing controlled movement of the joint and preventing dislocation.